Wide Eyed Boy are a new band evolved from a past musical project – after receiving past support from national music stations, they recently released their first song 'Wolves' onto Spotify. I caught up with Jonny from the group for a chat…
***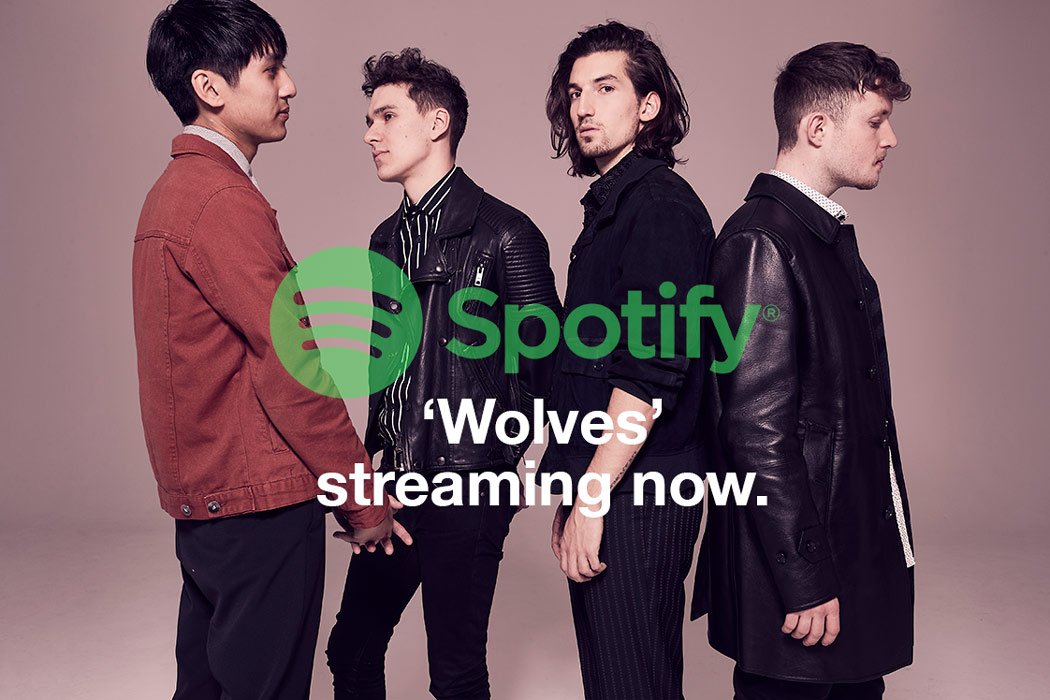 1) In 20 words or less, can you describe the sound of Wide Eyed Boy?
Hey Georgia! This is Jonny; our sound is probably best described as 'New Wave/Indie Pop' – upbeat songs with guitar riffs and synth lines all over the place.
2) Can each of you briefly describe yourselves, and the role you have in the band?
Oli – Main vocals, and a potential Mr Universe candidate for 2018.
Jonny – Guitars, backing vocals, and king of FIFA.
Kobi – Guitars, backing vocals and head chef.
Tom – Drums, martial arts and the sensitive one in the band.
3) How did you all meet and ultimately form the band?
We all met studying together in Liverpool and after messing around together playing stupid stuff, we decided to take it a bit more seriously and make music that we both love and would like to listen to.
4) Why did you decide to release 'Wolves' as your debut single?
Wolves was one of the first tracks that we wrote together on a writing trip to Hungary – this kind of formed the basis of our sound so it felt like the right track to introduce ourselves with.
5) What is your favourite song you have recorded?
Recording the whole EP was a great experience really and it's hard to single out one track because they all meant something different; we all put so much into the whole process.
6) Have you experienced any setbacks as a band, and how did you overcome them?
There's always little things that get in the way but we're a close group of mates and always manage to get through them together. One time when we were on our way to play in Germany our van died near this tunnel, and we were stuck in the middle of nowhere by the motorway for hours…luckily we managed to get hold of a friend who helped us out and somehow got there on time!
7) What would be the dream venue for the band to play at?
Dream Venue would have to be Wembley. Even though that's a generic answer and would probably be everyone's – but it would be pretty awesome.
8) You hail from Liverpool – what is your favourite band from the musical city?
We all have lots of different stuff that we like but love going back to 'The Zutons' and more recently we're really into bands like 'Clean Cut Kid'.
9) What are each member's favourite album, television show, and film?
Tom – Coldplay (Viva la Vida), Fresh Prince, Meet the Parents.
Jonny – Smashing Pumpkins (Siamese Dream), Two and a Half Men, There Will Be Blood
Kobi – Kasabian (West Ryder Pauper Lunatic Asylum), Breaking Bad, Finding Nemo.
Oli – Beyoncé (Lemonade), Friends, Saving Mr Banks.
10) Finally, would you like to tell the readers of my blog when you next expect to have new music out for your growing fan base to check out?
Very soon – Keep your eyes peeled on our social media for announcements!
***
With an EP already recorded, more tracks should be revealed in the next few weeks – it is always an amazing feeling discovering a band from the start who do make it to the big time, and Wide Eyed Boy look set to achieve huge success! As Jonny said himself, their social media will hold the key to finding out the latest news on them, and you can access their Facebook page here.
'Wolves' is now available to hear on Spotify: